LIFE UPDATE
Hey Guys!
Sorry I've been a little MIA. It's been a crazy month and a half and I figured I would share a few recaps about what's been happening recently - what I've been up to, some project's I've been working on + some goals/plans fornext month.
The majority of my time has been spent dedicated to developing and expanding my freelancing. I don't really talk much about this but since I've graduated I've been working as a freelance Influencer Marketing Specialist. Meaning, I brands bring me on board as a consultant and I help connect them with influencers and develop campaigns for their products and launches. One of the biggest challenges I'm facing is realizing that through all the education I've had, no one ever really prepared me to run my own business. I've been studying and researching and taking whatever freelancing/business courses I can find to help teach me whatever I don't know (which feels like a ton) but it just never seems to be enough. Over the last month, my client base has doubled and I almost tripled my income which was a huge goal of mine. With my focus being on my clients recently, I feel like my blogging has taken a little back seat.
I've still been doing a ton of fun stuff though. If you follow me on Instagram then you prob have already seen the behind the scenes of these activities as soon as they happened, but check out some of the fun event's I've been to recently!
PRIMARK POPUP
Two weekends ago I went out to Coney Island for Primark's popup truck. They are preparing to open a store in Brooklyn in a couple weeks and are doing some fun activations in preparation for the launch. They have a fun mobile truck heading to all 4 Brooklyn boroughs where you can come and try on some of the clothes and have pictures with a professional photographer. If you're in the area, be sure to check them out at the Brooklyn Smorgasbord this weekend!
My friend Megan invited me to this event in preparation for Sunday Riley's new foundation launch, "The Influencer".I had never heard of the brand before, but it turned out to be an amazing night! The entire place was themed like a playground, complete with a swing, seesaw, and slide with a ball pit. One room was like a bathroom and had a gorgeous clawfoot tub, life-size rubber ducky, and confetti shower! So fun! I got to take home some little samples so I am excited to try out this new brand!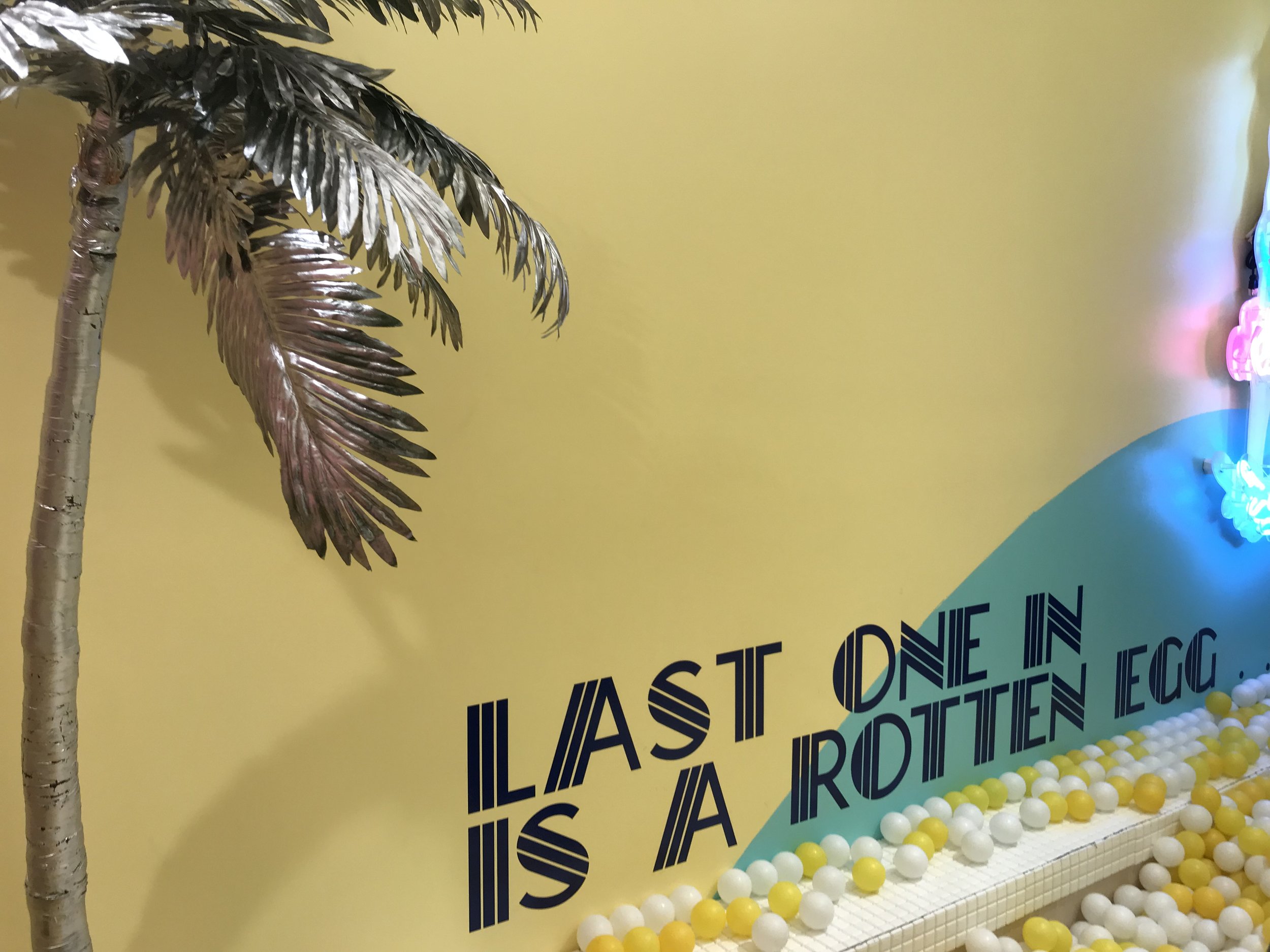 I was debating whether or not to include this or not because it's technically not a blog event. My friends and I came across this pop up on Instagram and it looked like a fun concept. However, it definitely wasn't what I expected it to be and we spent in total, maybe 30 mins there. There are two floors to this "house", and one is basement. Don't get me wrong the top floor that you walk in on is cute! It has tons of different instagrammable spots and hangouts, including an awesome "caviar" ball pit and lifesize egg carton that you and your squad can take pics with. if you're in the area with your friends, I would definitely recommend hitting it up and check it out! It can get crowded so be sure to order your tickets online (mandatory) and show up right at the beginning of your scheduled time.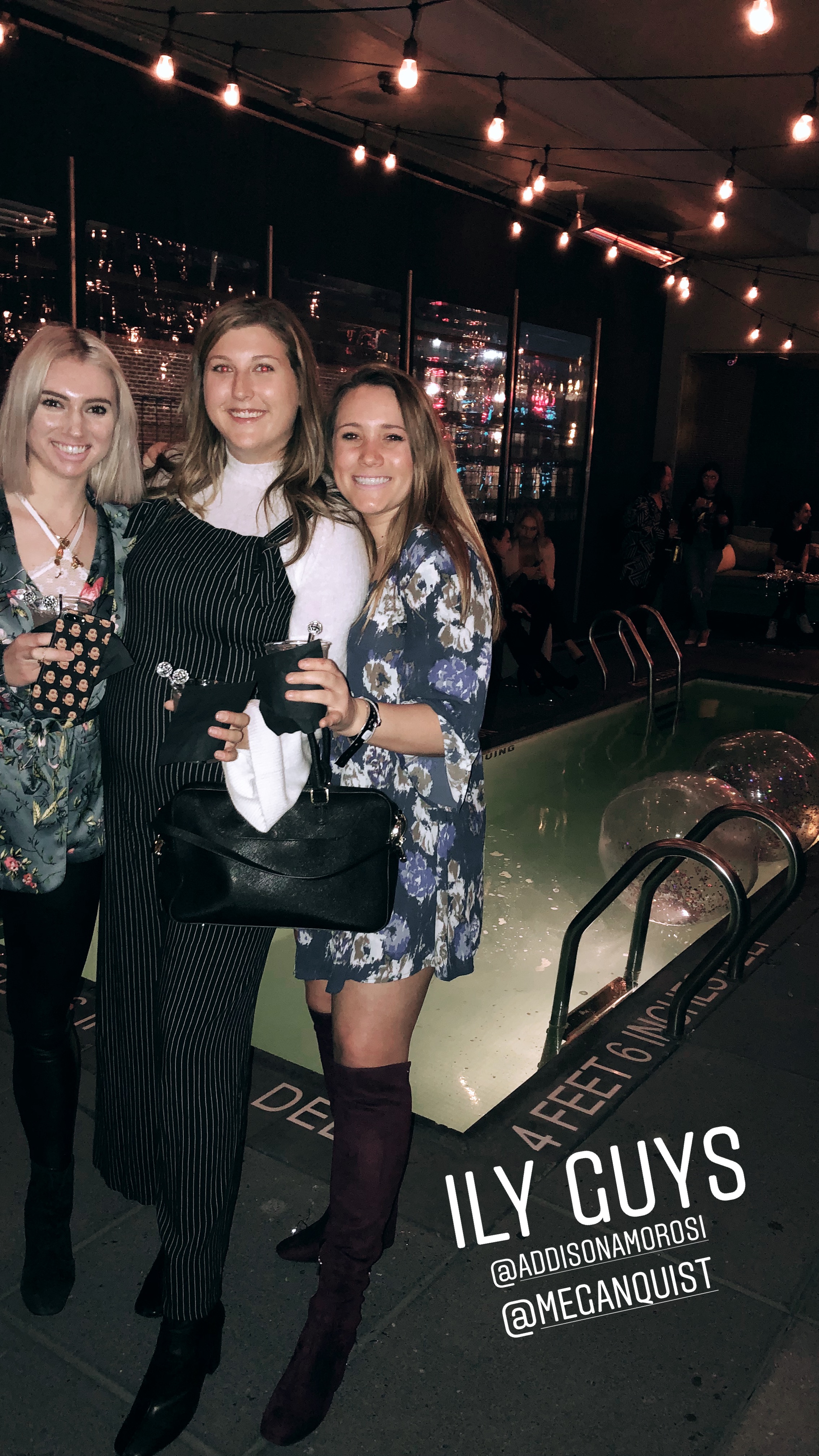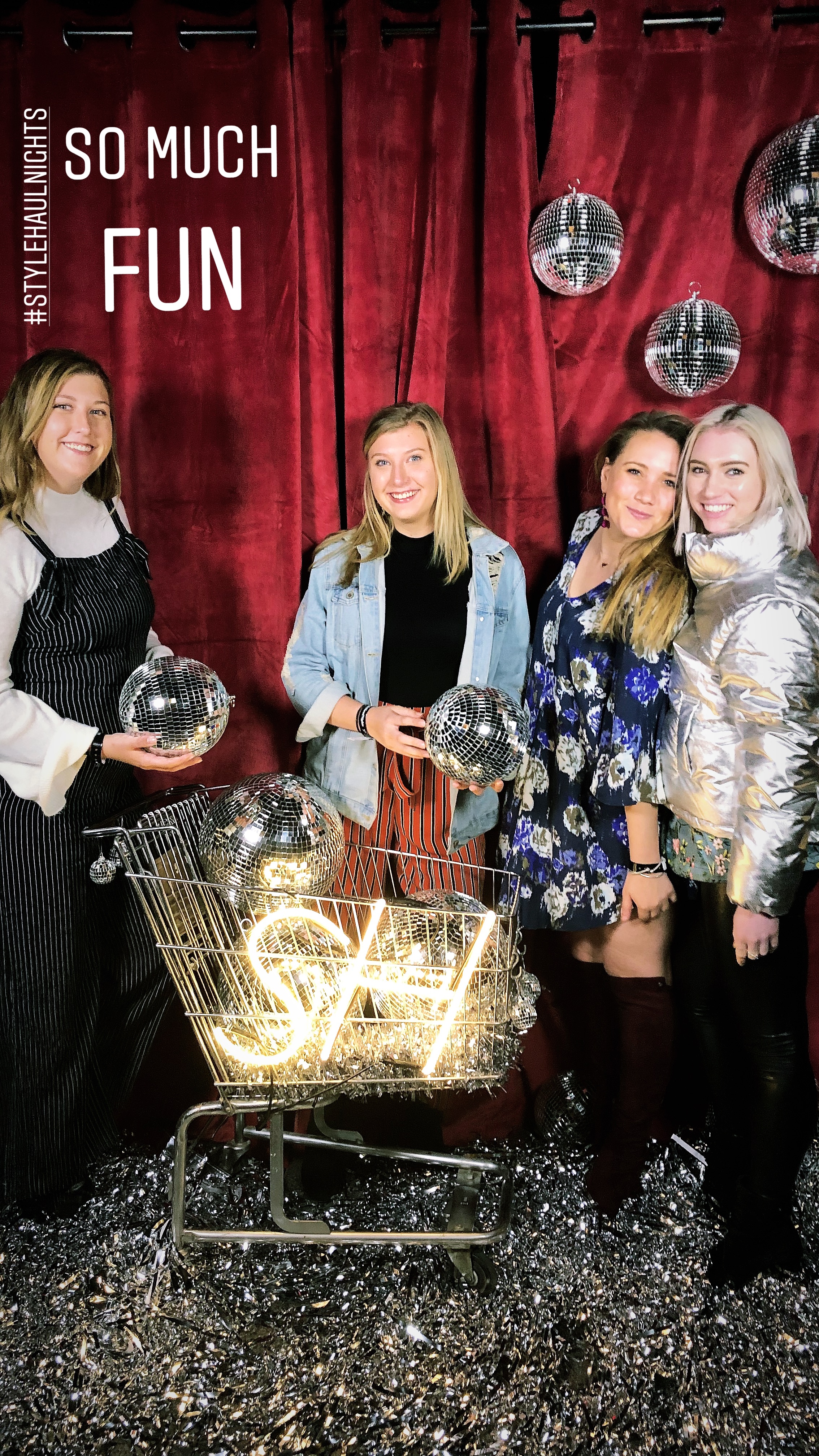 This past weekend was BeautyCon here in NYC so Style Haul threw a fun little disco party to kick off the weekend. It was down the street from my apartment at Hotel Americano's rooftop bar. It was a unique space with a rooftop pool and AMAZING 360-degree views of Manhattan. In the summer it's a typical rooftop bar, but they had it covered for the winter so it was nice and cozy. I loved the disco vibes for the night and the photo booth was literally picture perfect! So lucky to be able to experience events like these with such amazing friends (including my sissy!).
LOOKING AHEAD
Next month is MY BIRTHDAY!! I turn the big 2-6 (also happens to be my golden birthday wahoo) so its one of my last big ones LOL. I'm looking forward to the weather warming up and being able to spend time at the beach and on the water!
I have a few exciting collabs in the works including Bose Speakers, One Hope Wine and a project I'm excited about for spring shoe trends!
As always, if there's anything in specific that you want me to mention or talk about, drop it in a comment below, DM me on insta or shoot me an email. I love hearing topic ideas from you guys!