NYFW SS '18 RECAP
If you read my post about what it's really like at NYFW, then you know Fashion week is a lot more work than people realize. However, I was fortunate enough to go to some really good shows with some AMAZING collections and some pretty fun events. I kicked off this season's NYFW with an intimate pamper party thrown by my blogger friend Madisen and her friend Audree! We all met up at the gorgeous Fabio Doti Salon in Fidi for drinks, blowouts and spray tans! It was super fun and a great way to meet some more blogger friends!
I started NYW by volunteering at Bollare PR, if you've been following me, then ya know thats where I interned for 6 months. I got to help them set up and help out with their Disco Dreams Style Suite where Bloggers and influencers got to come and pick out some items to keep and wear/use during NYFW. For a lot of brands that don't show at NYFW (like Bollare's clients and streetwear designers) its a great chance to be noticed and seen on these influencers by their followers. Keep reading to get a sneak peak at whats going to be trending next Spring and Summer.
CHROMAT
The Chromat show was one of the coolest shows I watched. I'm obsessed with their entire collection and how they used real models that aren't the typical "stick" figure, including Jordyn Woods who I've been obsessed with every since I heard her on cf's Office Hours Podcast.
The Hakkn Akkaya show had so much energy and excitement, and based off the collection I can see why. His designs were about hard edges, with a little athleisure/bondage inspired. It was all super edgy and it was great to see male models walking the runway alongside females. He came out at the end and I remember having one of those moments where I just felt so blessed to be there and be able to experience all the designers hard work.
The Mimi Prober show was one of the smaller shows I went to, but by no means less amazing. They had a remarkable, beautifully decorated runway and earthy backdrop set up which really fit the "flower child" vibe of the collection. She is known for her custom textiles that are organic, artisanal and timeless. She has a zero-waste philosophy, so each piece is created by one of a kind hand placements, which highlight her unique use of recovered antique fragments from the 18th, 19th and 20th century. Prober is celebrated for her decorative and unique beading, embroidery and lace detailing and designs which integrate the past with a sustainable future.
The Torrid show was another one of my favorite because of the brand themselves and how much they encourage and support diversity. If you aren't familiar with Torrid, they're the trendiest fashion brand for women who wear sizes 10-30. I shopped at Torrid when I was a chubby 15 year old and they were the only cute and trendy stuff I could fit into, so it was special to see them at NYFW and to see this new era and idea of finding real girls to walk the runway. The collection was full of of bold, edgy and fun styles. I loved the appearance and use of corsets when mixing hard and soft, including leather corsets with floral kimono's and over button up shirts. Their collection embraced their target customer flirty and edgy sides, from leather moto jackets to feminine and flow florals. It was great to see the winners of their third annual model search competition walking the runway with the rest of the diverse models, it was a truly special.
Fun fact: I actually was sitting right behind Danielle Bernstein from WEWOREWHAT at this show and I got to meet her!
FASHION PALETTE: AUSTRALIAN RUNWAY
This was my first show at Pier 59 which was much larger than Skylight (the other venue I was more familiar with). Fashion Palette put on a show for Australian designers to show their collections which was great to see. The show featured an eclectic array of designers who showcased their collection's which ranged from contemporary streetwear from designers like Sabo Luxe, to 70's inspired "Disco-wear" with Flare Street and Bronx & Banco, and even Ashlee Lauren's lingerie. It was great to see some emerging Australian collections and how similar their style is to ours. Fashion Palette is an Australian fashion agency that was established in 2009 designed to help fashion designers expand their businesses by hosting annual runway platforms.
The Momentum showcase was another special show for me because it showed how fashion is connected to the real world and everyday lives.
Timo Weiland's most recent "MOMENTUM" collection for Crowne Plaza Hotel, integrated business chic with Weiland's signature color block styles. Though the designs were kept practical for the employees of Crowne plaza, the designs were trendy and conservative. Among the looks were white button up shirts, which is a timeless and classic staple. As the models, and five enthusiastic Crowne Plaza employees walked down the runway in uniform attire with a fashion-forward twist, they did it with a warm smile and in style. -STEPHANIE GRIFFIN (MadisenOnMadisen's intern)
Some of my favorite trends from NYFW for SS'18 are: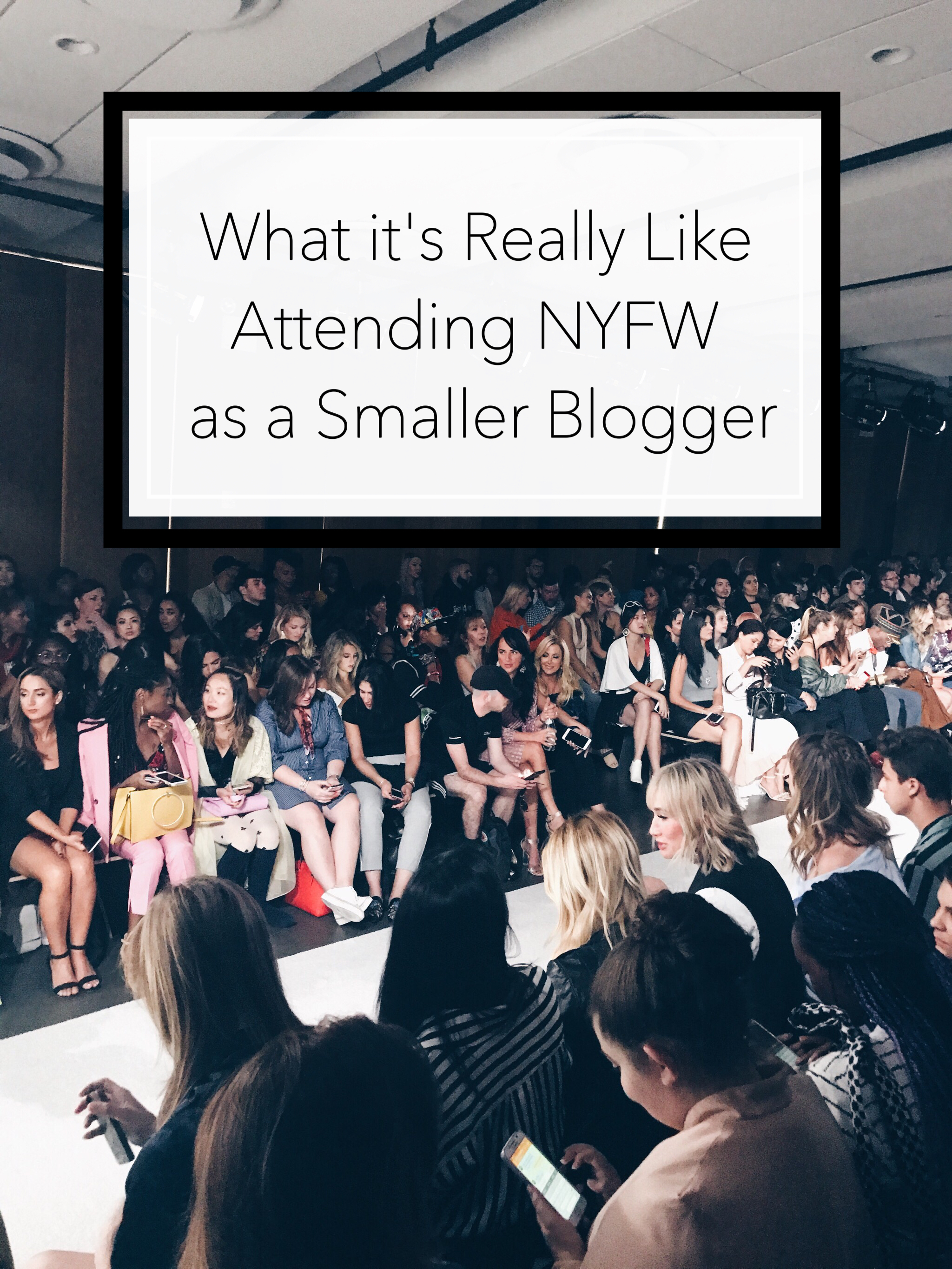 Let me know what you want to see more of in the comments below!